for luxury condo vacations on St Thomas
Crystal Cove
These fully equipped resort condominiums are on beautiful Sapphire Beach adjacent to Sapphire Beach Resort and Marina.
Sapphire Beach is world famous as one of the Virgin Islands' finest white sand beaches.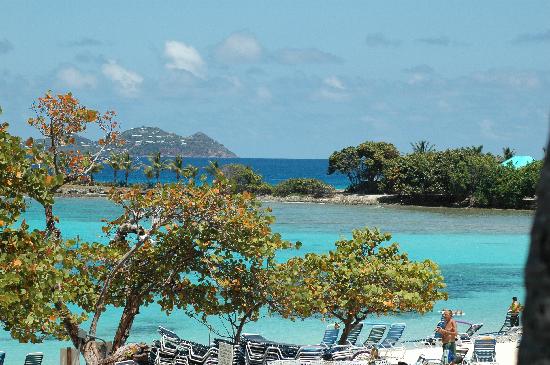 Comfortably and casually furnished, there's lots of room. Choose from studio or one-bedroom suites. Crystal Cove overlooks a small pond with the beach and ocean beyond.
All suites have clay tile floors, wood and rattan furniture, and air conditioning. There are full kitchens for when you choose to "dine-in". Crystal Cove offers a great park-like open space ideal for children to enjoy within view of your suite.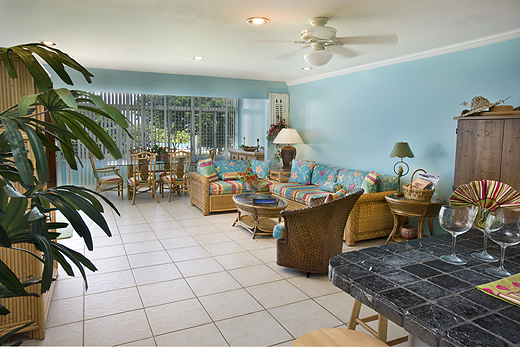 Crystal Cove guests have easy access to the restaurants, beach shop and water sports at Sapphire Beach Resort and Marina. Sapphire Beach Resort offers excellent dining at two restaurants.
Beaches, Pool and Activities
This resort has lighted tennis courts and a large swimming pool. Snorkeling equipment is free for Crystal Cove Resort guests. Sapphire Beach access is free.
Ferry trips to St. John and the Virgin Island National Park are just minutes away.
Exclusive Resorts offers Virgin Island vacation accommodations at Sapphire Beach Resort. Visit our Sapphire Beach web page for more information.
The Crystal Cove Beach Resort is located on world famous Sapphire Beach, St. Thomas